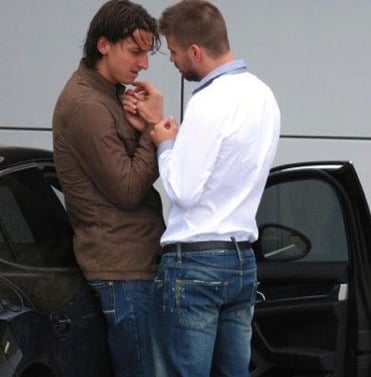 Remember all that speculation that arose last week about the relationship between Barcelona football stars Zlatan Ibrahimovic and Gerard Pique after pictures of the two in a seemingly intimate pose were published?
According to the sports blog Daily Tackle, a female reporter out right asked Ibrahimovic in person if he was gay. The footballer responded to her question quite bluntly: He told her: "Come to my house with your sister and see if I'm queer."
Ok then.
Video of the moment (in Spanish) is AFTER THE JUMP.