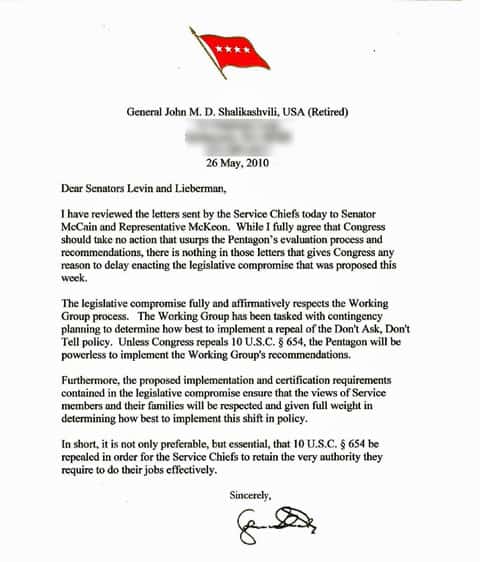 Former Joint Chiefs Chairman General John Shalikashvili fired back at a letter from the Service Chiefs that was being circulated by Senator John McCain earlier today which urged congressmen to delay a vote on "Don't Ask, Don't Tell" until after the military had completed its assessment.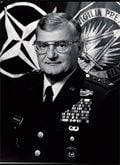 Wrote Shalikashvili: "While I fully agree that Congress should take no action that usurps the Pentagon's evaluation process and recommendations, there is nothing in those letters that gives Congress any reason to delay enacting the legislative compromise that was proposed this week. The legislative compromise fully and affirmatively respects the Working Group process."
The letter concludes, "it is not only preferable, but essential, that [Don't Ask, Don't Tell] be repealed in order for the Service Chiefs to retain the very authority the requeire to do their jobs effectively."
You may recall that Shalikashvili publicly lobbied for the repeal now, implement later plan in an editorial in Saturday's Washington Post.
In related news, veterans Walker Burtschell, Eric Alva, John Affuso, Larry Baxley, Jarrod Chlapowski, and Mike Almy, who are involved in HRC's Voices of Honor campaign, delivered more than 20,000 postcards calling for repeal to Capitol Hill. Rep. Susan Davis (D-CA), Chairwoman of the House Armed Services Subcommittee on Military Personnel, joined them at a press conference.
Watch it , AFTER THE JUMP…