Nancy Pelosi has vowed to end "Don't Ask, Don't Tell" by the end of the year, The Hill reports: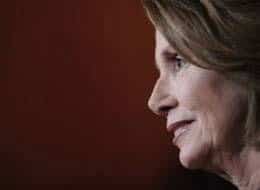 "Pelosi, in an interview with The Hill, stopped short of laying all of her strategic cards on the table. She wouldn't say whether the House will take the lead on the issue or predict when the Clinton administration-era tenet would be repealed. But she made it clear ending 'Don't ask, don't tell' is at the top of her agenda.
'I don't have any doubt that 'Don't ask, don't tell' will be a memory by the end of this year,' she said."
Pelosi was less sure about ENDA.
In related news, Servicemember's United found 630 additional discharges under "Don't Ask, Don't Tell" that have NEVER been counted.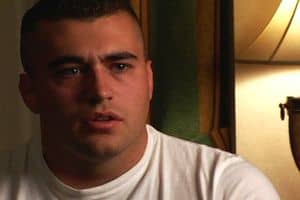 Said Alexander Nicholson, Executive Director of Servicemembers United and a former U.S. Army interrogator who was discharged under 'Don't Ask, Don't Tell: "These newly released data confirm what Servicemembers United has long suspected – that the official annual 'Don't Ask, Don't Tell' discharge numbers are underreported and incomplete. The Department of Defense has adopted its own 'Don't Ask, Don't Tell' policy regarding the full and complete disclosure of these numbers over the years, and unfortunately the methodology by which this information has been requested, collected, and assembled by outside organizations has been flawed. What's more is that there are even more discharges that have yet to be disclosed, and we're still working on obtaining those data."
Nicholson appeared on Michelangelo Signorile's Sirius radio show yesterday, and criticized HRC for not putting enough pressure on the White House to get the repeal done this year:
"I'll say, honestly, first of all, that I don't think HRC has not done everything they could to put pressure the WH. I believe there are some there who believe they have done everything they can…I think there are others who may have other agendas and professional careers and things like that to worry about. I have been begging HRC to scale up their operations on don't ask, don't tell since early last summer… Realistically, I do think there was more they could do earlier this year, and I think there was more they could do last year…I would have loved to have seen the ramping up going on a year ago. You can't build the infrastructure…in a matter of two months…That needed to happen last summer."
Listen to the full audio of Signorile's interview here.