Openbook — exposing those who overshare on Facebook one status update at a time.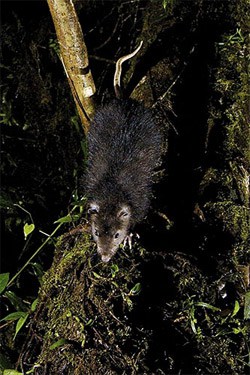 Giant woolly rat among trove of new species discovered in Foja mountains of New Guinea.

First look: Abu Dhabi ATM spits out gold bars.

Right wing freaks out over first Muslim Miss USA, Rima Fakih: "Conservative radio host Debbie Schlussel blamed Fakih's win on a supposed 'politically correct, Islamo-pandering climate' in America and labeled her a 'Lebanese Muslim Hezbollah supporter with relatives who are top terrorists.'"

Zachary Quinto discusses the cancellation of Heroes: "i will forever look back on heroes as the game changer."

Male model fix: Corey Saucier.

In L.A. and have a cracked iPhone? Goff can help.

Lesbian filmmaker in UK faces deportation to Iran: "In Iran, the punishment for lesbianism involving mature consenting women consists of 100 lashes. This punishment can be applied up to three times. After a fourth violation of Iranian law, a woman convicted of 'unrepentant homosexuality' is finally executed by hanging, often publicly, in front of a howling mob."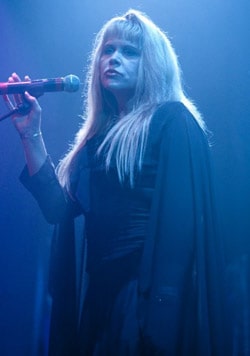 The annual Night of a Thousand Stevies was held on Friday. Photographer Kevin Tachman was there.

Most gay men in Asia-Pacific region denied HIV care: "Some 90% of gay men in the Asia-Pacific region are denied access to HIV/Aids help because of discriminatory laws in many states, a UN-backed report says.
Almost half the region's countries criminalise gay male sex and the report says this is worsening a situation in which infection rates are climbing."

Watch: The G-shot will make you enjoy something a little bit more.

Vitamin E may offer protection against lung cancer.

It's magic stuff: Adobe Photoshop Day Cream.

Gay father stranded in India with twins born of surrogate to get paternity test: "Dan Goldberg and his twin infants who were born of a surrogate mother, have been stranded in India for the past two months, after Jerusalem Family Court Justice Philip Marcus rejected the father's request for a paternity test, a procedure that has been approved many times in the past, under the claim that he lacked the jurisdiction."

Marc Jacobs employee calls police after white powder was sent to the store: it was cocaine.

True Blood comic book #2.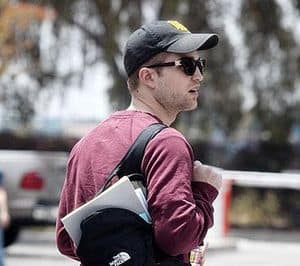 Robert Pattinson shaves off his locks.

NY Mag: Gay men who love transmen.

Gawker blogger in email exchange with Steve Jobs, who says iPad, other products offer "freedom from porn."

Queen Latifah and personal trainer buy house together.

Dale Peterson wants to be your Agricultural Commissioner, Alabama.

Steven Levitan, creator of Modern Family, discusses the Cam-Mitchell kiss campaign: "We don't quite get that controversy. We think the vast majority of the gay community finds the Cameron and Mitchell depiction to be very positive. Here we are the first show on television to show a committed gay couple adopting a baby, raising a baby. It seems to me that there are better targets out there than us. That said, everything we're doing is based on character and that very issue will be addressed next season. But it was our plan all along to do so."