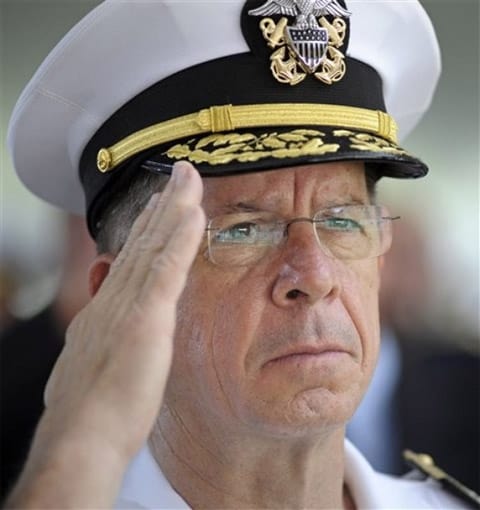 Joint Chiefs Chair Mike Mullen made a veiled reference to "Don't Ask, Don't Tell" in a speech to graduating Air Force cadets. At least that's how the AP is interpreting it.
Said Mullen: 
"Few things are more important to an organization than people who have the moral courage to question the direction in which the organization is going — and then the strength of character to support whatever final decisions are made."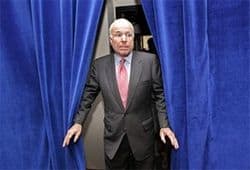 Meanwhile, several of the Service Chiefs have issued a letter to Congress today, distributed by Senator John McCain (R-AZ), The Hill reports:
…the chiefs of the Army, Navy, Air Force and Marines urged Congress to hold off voting until the study is done.

"I believe it is important, a matter of keeping faith with those currently serving in the Armed Forces, that the Secretary of Defense commissioned review be completed before there is any legislation to repeal the DA/DT law," wrote Gen. Norton A. Schwartz, Chief of Staff of the Air Force.

That position was echoed in separate letters from Army Chief of Staff Gen. George Casey, Navy Chief of Staff Adm. Gary Roughead, and Commandant of the Marine Corps. Gen. James T. Conway.

"I also believe that repealing the law before the completion of the review will be seen by the men and women of the Army as a reversal of our commitment to hear their views before moving forward," Casey wrote.
And now seems like a good time to recall Mullen's powerful statement against the military gay ban at "Don't Ask, Don't Tell" hearings in February.
Watch it, AFTER THE JUMP…