Modern Tonic — a daily newsletter that delivers gay-approved pop culture gems before they've been co-opted by everyone else — presents a weekly music update here on Towleroad.
TODAY'S FEATURED RELEASES: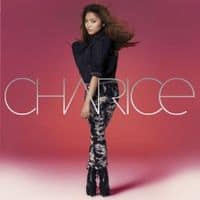 The list of U.S.-known musicians of Filipino descent is scant; the most recognizable being Nicole Scherzinger (half-Filipino/half-Russian) of the Pussycat Dolls and Enrique Iglesias (half-Filipino/half-Spanish). Charice — the 18-year-old protégé of producer David Foster — is not only the latest addition to that list, but may end up the most famous of them all. Her self-titled U.S. debut, after two releases in the Philippines, is up-to-the-second R&B pop. For such a tiny girl — all 5' 1" of her — her pipes are enormous. Debuted on The Oprah Winfrey Show, her Diane Warren-penned ballad "Note to God" is a real showstopper. Her mid-tempo single "Pyramid (feat. Iyaz)" has already been remixed for club play. And she throws down the gauntlet on the multi-octave spine tingler "Thank You." Watch your back, Mariah; you're not the only angel scaling the heavenly heights anymore.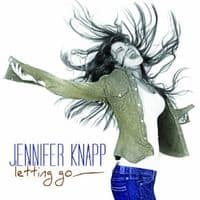 There's been plenty of hoopla surrounding Chely Wright's coming out, but a less heralded revelation recently came from Dove Award-winning Christian artist Jennifer Knapp. Letting Go (out today) is a strident collection of secular music that chronicles Knapp's growth as both an artist and a proud, out woman. On ten striking tunes, Knapp combines the heartland appeal of Melissa Etheridge and the therapeutic searching of Alanis Morissette. The title track certainly makes a joyful noise, with Knapp slamming through a painful breakup over grunge-infested chords and a roiling guitar solo that practically burns a hole in the ozone. "Inside" — as bracing as one of Etheridge's best rockers — has Knapp tackling small-minded prejudices with all the intensity of a woman fighting for her life. And the gorgeous "Fallen" — with a plaintive folk melody and a vocal reminiscent of Natalie Merchant — reconciles her faith with her desires. Letting Go is bracing stuff, a powerful declaration from a woman who found herself and returned, stronger, to testify.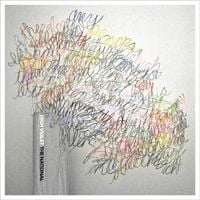 Indie quintet The National have certainly taken their sweet time to break the U.S. Their fifth album, High Violet, seems poised to finally cement their reputation as one of the best American rock bands working today. Guitarists (and brothers) Aaron and Bryce Dessner — who spearheaded last year's Dark Was the Night charity compilation — along with, respectively, bassist and drummer (and brothers!) respectively Scott and Bryan Devendorf create intricately layered rock that's like a 21st century updating of R.E.M. And what makes their tunes stick is the acutely penetrating baritone of Matt Berninger. His melancholy vocals infuse the chamber folk of "Sorrow," while he successfully negotiates an erstwhile tenor for the set-closing ballad "Vanderlyle Crybaby Geeks." And when they want to, they can rev up the tempos to a head-spinning intensity. First single "Bloodbuzz Ohio" pounds a ragged rhythm straight to the center of your brain while Berninger laments "I still owe money to the money to the money I owe."
MUSIC NEWS: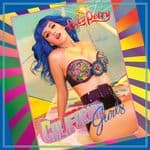 Katy Perry, just announced as #1 on Maxim's 2010 Hot 100 and whose new single "California Gurls" is out today (from the album Teenage Dream out August 24), talks about her forthcoming wedding to British comedian Russell Brand.
Christina Aguilera announced 20 North American tour dates starting July 15. Tickets go on sale May 21, and buyers get a code to download her new album, Bionic, the day before its June 8 street date. Leona Lewis supports Aguilera on the tour.
"Shark In The Water" singer V V Brown opens for Maroon 5 on their forthcoming tour starting this August. Maroon 5's new album, Hands All Over, comes out September 21.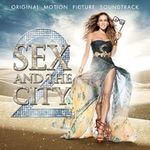 Dido has debuted "Everything To Lose," a new track that will be featured on the Sex and the City 2 soundtrack, out May 25. You can listen to it here.
A second volume of the True Blood soundtrack will street May 25, the same day the second season is released on DVD/Blu-ray. New tracks from Beck and Lucinda Williams featuring Elvis Costello, alongside classic tracks from the likes of Bob Dylan and Screamin' Jay Hawkins, will be included.
Attention hip gay dads: An album of lullabye renditions of Kanye West songs.
TODAY'S NEW RELEASES: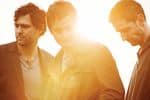 U.K. trio Keane continues their love affair with all things 80's on Night Train, an eight-song E.P. featuring guest turns from Somali rapper K'Naan and Japanese MC Tigarah.
Does Jack White ever sleep? The leader of The White Stripes and The Raconteurs releases his other band The Dead Weather's unstoppable sophomore album Sea of Cowards.
Electronic artist James Lavelle releases his fifth album as UNKLE, Where Did the Night Fall, a trip-hop phantasmagoria with collaborators Mark Lanegan, The Black Angels and more.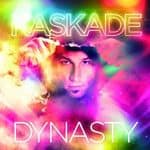 U.S. DJ Kaskade (ne Ryan Raddon) continues his house music ascent on Dynasty, with assists from Canadian electro-poppers Dragonette ("Fire in Your New Shoes") and knob-twiddler Tiësto ("Only You").
Also released:  Celine Dion — Celine: Through the Eyes of the World (DVD/Blu-Ray); Crash Test Dummies — Oooh La La; Holy Fuck — Latin; Stereophonics — Keep Calm and Carry On; Hoodoo Gurus — Purity of Essence; Lady Gaga — The Remix (import).
MUSIC VIDEOS:
Rox — "I Don't Believe"
This frisky pop tune features a scrawl of vertical images of Rox, the half-Jamaican half-Iranian South London spitfire in an array of playful poses. From her debut Memoirs.
Kele — "Tenderoni"
Hot damn! The out Bloc Party frontman gets his groove on for this slinky track from his solo album The Boxer. To illustrate that title, the video lovingly photographs a broad-shouldered brother flexing his muscles to the delight of everyone, by which we mean us.
Marla — "Lipstick for the Vampires"
A U.K. sweetie pie who's like Lily Allen's mad little sister, Marla jiggles and jives while the words to her sugary confection flash on the screen. Beneath the sweetness? A nasty rant about the local girl-turned-slut who's headed for the big bad bloodsuckers of L.A.
Reflection Eternal feat. Estelle — "Midnight Hour"
Rapper Talib Kweli and producer/DJ Hi-Tek reunite on this slice of swinging rap and invite Estelle to smooth the groove with her smoky hooks. From their forthcoming album Revolutions Per Minute.