The same Staten Island ferry involved in a 2003 accident that killed 11 people crashed again today. 37 people were hurt. NYT: "The ferry was approaching the dock at normal speed, 5 knots (or 5.8 m.p.h.), when the pilots realized that they could not operate the ferry as usual. Ms. Sadik-Khan added that they had enough time for crew to warn passengers and begin moving people away from what would have been the chief point of impact — the front deck."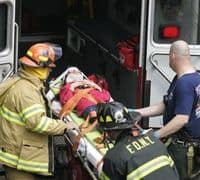 Hot promo for Betty White's Hot In Cleveland.

More Betty White to whet your appetite for her appearance on SNL tonight. Watch her play beer pong with Jimmy Fallon.

Can anyone blame Jake Gyllenhaal for being "constantly shirtless" on the set of Prince of Persia?"

The perfect (and permanent) mother's day gift?

Chrstina Aguilera looking very much like Madonna circa 1992.

Racial attack? Video shows "two Seattle police officers kicking a man as he lay on the ground. The man was detained during a robbery investigation last month. The two officers have been reassigned as police conduct an investigation amid a firestorm of reaction."

Rihanna goes overboard with white tape.

A Lithuanian immigrant who has just been sentenced to 20 years in prison for the brutal murder of a gay man tries to take his own life.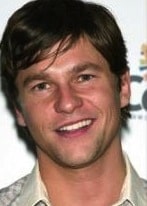 Neil Patrick Harris picks his top 10 hottest guys. Number one shouldn't come as too much of a surprise. 

Kristin Chenoweth fights back against Newsweek article about openly gay actors playing heterosexual characters: "I know how much it means to young people struggling with their sexuality to see out & proud actors like Sean Hayes, Jonathan Groff, Neil Patrick Harris and Cynthia Nixon succeeding in their work without having to keep their sexuality a secret. No one needs to see a bigoted, factually inaccurate article that tells people who deviate from heterosexual norms that they can't be open about who they are and still achieve their dreams."