GLAD: Federal court hears arguments on DOMA challenge.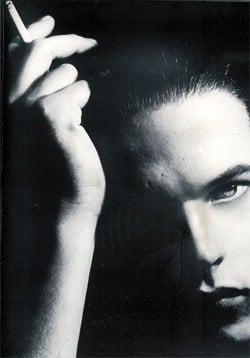 Exhibition on French underground gay zine "Magazine" opens at gallery 12mail in Paris.

Dangerous pecker on the loose in West Palm Beach.

Openly gay John Laird announces run for California state senate.

Rep. David Obey (D-WI) to retire: "'I'm ready to turn the page,' said Mr. Obey, 71. He told lawmakers and reporters crammed into the committee room where he has held sway for so long that he was "bone tired,' before adding, '"And frankly, I think that my district is ready for somebody new, to make a fresh start.'"

Why Kylie Minogue is like Joan Crawford.

NJ school bans gay book: "School officials formed a study committee and ultimately decided to keep two of the books.
But they voted to remove 'Revolutionary Voices: A Multicultural Queer Youth Anthology,' which includes graphic language and an etching of Boy Scouts watching two men have sex.
The school board unanimously approved the action Tuesday.
Steven Goldstein, chairman of the gay rights group Garden State Equality, says he doesn't have a problem with removing a book over graphic content."

Has the iPad killed the Netbook? Perhaps.

MP3: Kristen Wiig sings "Champion" for the Macgruber soundtrack.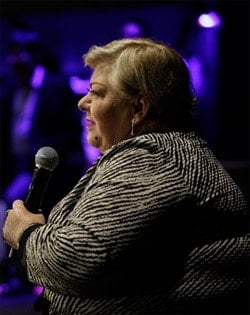 Paquita La Del Barrio begs media to leave her alone over her remarks on gay adoption.

Gays given equal adoption rights in Denmark: "Danish parliament passed a vote giving equal adoption rights to couples in registered partnerships yesterday, but without the support of the government.
The opposition, together with breakaway members of the government's Liberal Party, voted in favour of the legislation which will allow all same sex couples in registered partnerships the same adoption rights as married couples from 1 July.
Danish homosexuals could previously adopt as individuals or adopt the children of their partner under the step-child adoption laws."

Taylor Lautner action figure comes already dressed down.

Michael Jackson's alleged boyfriend Jason Pfeiffer is reportedly on the run because of so many death threats.

Gordon Brown answers questions for Pink News.

David Sedaris short story "C.O.G." to be adapted into feature film.

Adam Lambert has a hair-off with Jedward.

Jon Hamm is back behind the wheel of Mad Men.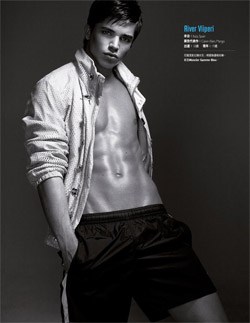 Major players.

Michael Musto: Ticked Off Trannies with Knives should get a GLAAD Award. "For one thing, GLAAD found it demeaning that the characters seem more like drag queens who could easily be considered 'ridiculous caricatures' of femininity—I guess to them, the only good transsexuals are the ones trying to blend quietly into society—but I found the women funny, tart-tongued, and caring. (So shoot me if they were also breasty and well-accessorized.) I adored them! And they even use condoms!"

The Lord is versatile.

Chaz Bono secures official name and gender change: "Today the Transgender Law Center represented Chaz Bono in a petition for change of name and gender. The court granted the petition and Chaz now has a court name change and a court order recognizing him as male. Chaz couldn't be happier. This is an important step in his transition and will allow him to change a variety of his identity documents to show who he truly is."