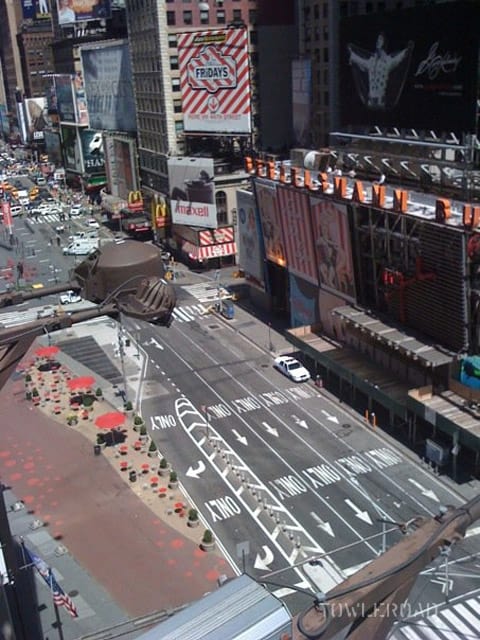 This is a photo shot just minutes ago by my bf Dave, who works in Times Square.
City Room reports: "The north end of Times Square has been evacuated, from West 44th to West 47th Streets, after the police received reports of a suspicious package at Broadway and West 46th Street at about 12:45 p.m.
The package 'looks like a cooler,' a police spokesman said. 'We're trying to see if it's clear.'
It was the second suspicious-package call and at least partial evacuation in the area today."
2:22 pm: Police give the all-clear. Streets to reopen.