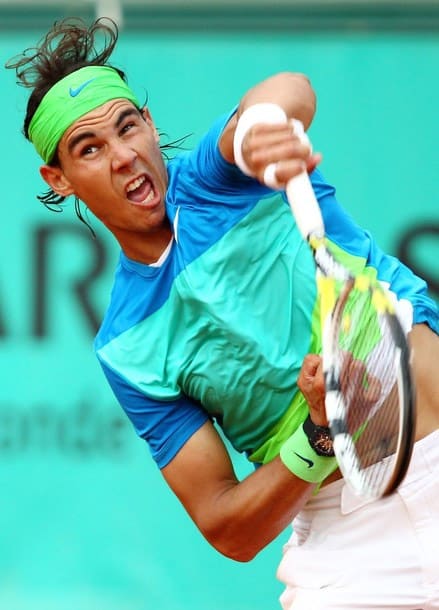 His time is obviously very expensive.
Men's Fitness reports: "Everyone knows pro athletes love their bling. But it's hard to believe some of them actually get paid to wear luxury items even when they're on the court. Check out the $525,000 RM 027 Tourbillon timepiece that tennis great Rafael Nadal is sporting at this year's French Open. With a carbon-composite case and lithium alloys, the watch weighs in at a mere 20 grams — supposedly light enough to not interfere with Nadal's game."
Nadal handily defeated French teenager Gianni Mina in the first round match.