Last week I posted about the murder of D.C. middle school principal Brian Betts, who was found dead in his home in mid-April, with his car stolen. Police charged two teenagers yesterday in his death, and said that Betts met them on a phone-sex chat line: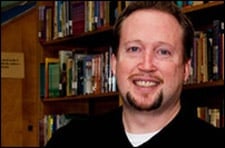 "Sharif Tau Lancaster and Alante Saunders, both 18, were charged with murder, robbery and a handgun violation. Police said that a third 18-year-old man was being held and that they expected that he would also be charged in the killing.
D.C. officials said Lancaster and Saunders had recently escaped from the custody of a D.C. Department of Youth Rehabilitation Services home, but it was not clear whether they were considered escapees at the time of Betts's killing.
Montgomery Police Chief J. Thomas Manger said that there was no indication the teens had any relationship with Betts before the educator arranged a meeting with one or more of them on the phone line. Officers said they think the trio used the chat line to find a target to rob."
The paper adds: "Betts's death continues to be deeply felt at Shaw Middle School, where he came on in 2008 with energy and optimism to help students learn."