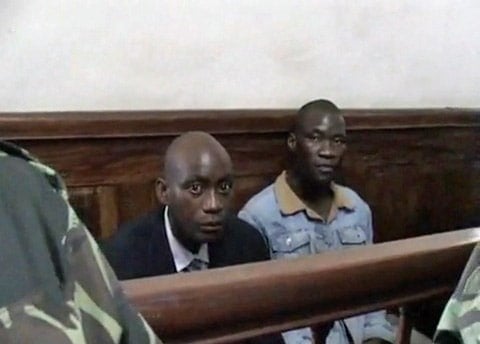 What great news to wake up to this morning.
Malawai President Bingu wa Mutharika has officially pardoned Steven Monjeza and Tiwonge Chimbalanga, the gay couple who had been sentenced earlier this month to 14 years of hard labor under sodomy and indecency laws. You may remember that they were originally arrested after holding a public wedding ceremony in December.
President wa Mutharika clearly bowed to mounting pressure. His statement, according to the Daily Telegraph:
"These boys committed a crime against our culture, our religion and our laws, however, as the head of state I hereby pardon them and therefore ask for their immediate release with no conditions. I have done this on humanitarian grounds but this does not mean that I support this."
Update
White House Presidential press secretary Robert Gibbs has just released a statement about today's pardon:
"The White House is pleased to learn of President Bingu wa Mutharika's pardon of Tiwonge Chimbalanga and Steven Monjeza. These individuals were not criminals and their struggle is not unique. We must all recommit ourselves to ending the persecution and criminalization of sexual orientation and gender identity. We hope that President Mutharika's pardon marks the beginning of a new dialogue which reflects the country's history of tolerance and a new day for lesbian, gay, bisexual, and transgender rights in Malawi and around the globe."