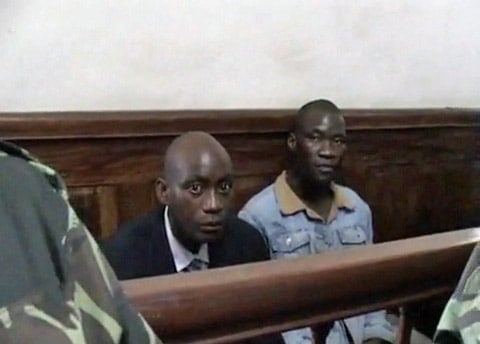 Steven Monjeza and Tiwonge Chimbalanga, the Malawian couple convicted of "gross indency" and "unnatural acts" for holding an engagement ceremony and sentenced to 14 years in prison with hard labor, have been dealt more grief:
"Evance Phiri told The Associated Press Wednesday that Tiwonge Chimbalanga is being held at a Blantyre prison, while his partner Steven Monjeza is at a prison some 50 miles (90 kilometers) away. Phiri says they were separated for their own safety, but did not elaborate.
They were convicted last week and sentenced to the maximum 14 years at hard labor.
Maxwell Manda told the AP his cousin, Chimbalanga is distraught because of the separation.
Manda says Chimbalanga is being kept away from hardened criminals. He adds his cousin wants to leave Malawi once he is released."