Jailed Zimbabwean gay activists assaulted with glass bottles by police.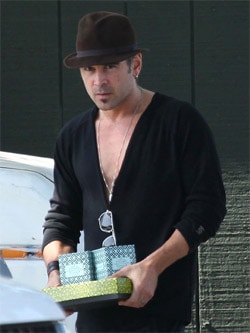 Summer trend: shirtless cardigans?

Anglican Bishops in South Africa call for release of Steven Monjeza and Tiwonge Chimbalanga in Malawi: "As we have previously stated, though there is a breadth of theological views among us on matters of human sexuality, we are united in opposing the criminalisation of homosexual people. We see the sentence that has been handed down to these two individuals as a gross violation of human rights and we therefore strongly condemn such sentences and behaviour towards other human beings. We emphasize the teachings of the Scriptures that all human beings are created in the image of God and therefore must be treated with respect and accorded human dignity…"

WATCH: The latest 'True Blood' mini-sode featuring vampire Bill.

Two suspects arrested in robbery and anti-gay assault of Toronto resident Chris Rabideau.

Three plead guilty in attack on gay men in Wilmington, North Carolina. "Investigators say the victim's sexual orientation was a reason they were targeted in the beating."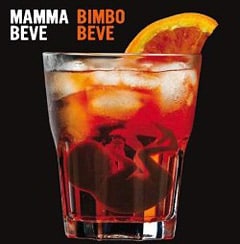 Italian public health agency serves up fetus with a twist.

More than 50% of the American public now find gay relationships acceptable.

Study: lubricants used for anal sex increase HIV, STD transmission risk. "In one study involving nearly 900 men and women in Baltimore and Los Angeles, the researchers found that those who used lubricants were three times more likely to have rectal sexually transmitted infections (STIs). Another study that subjected popular over-the-counter and mail-order lubricants to rigorous laboratory tests discovered that many of the products were toxic to cells and rectal tissue. If in humans, these products have the same effect, the cells might be rendered more vulnerable targets for HIV infection than they already are."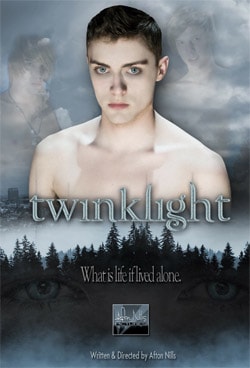 The Twilight gay porn adaptation.

Clay Aiken's boyfriend strips down in 'Broadway Bares' tease.

Canada swoons over Gyllenhaal.

Ellen Degeneres forms record label, signs Greyson Chance.

Gregg Araki wins first Queer Palm at Cannes for Kaboom. "Awarded to a film for "its contribution to lesbian, gay, bi or trans" issues, the jury looked at a dozen movies before handing it to Araki for his university campus tale about a bisexual student convinced he is the witness of a gruesome murder." Clip.

Facebook launches new privacy settings: what has changed.

McDonald's announces drink made of Shrek-jizz.

Boy Culture comments on a big Madonna auction.

Former German spy and the man who loved him sentenced for leaking state secrets: "The 43-year-old German was sentenced to two years and three months in prison, while the 29-year-old Macedonian was given a suspended 14-month sentence.
The Lieutenant Colonel in Germany's BND secret service was found guilty of betraying state secrets to the Macedonian interpreter who became his partner.
Prosecutors said the lover had been allowed to read classified German documents as well as the agent's notebook computer during bedroom encounters in 2007 and 2008. The data leaks had seriously hampered German security interests abroad."