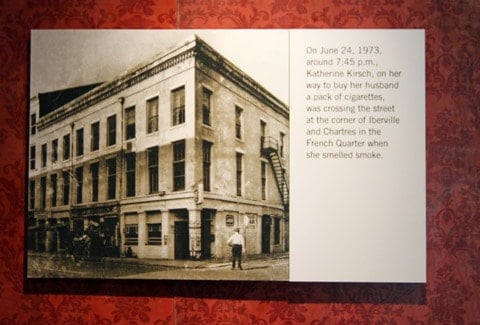 "Remember the Upstairs Lounge" features a gallery of newspaper and historical archives which tell the story of that fateful night displayed in a reconstruction meant to evoke the atmosphere of that cozy bar in the French Quarter.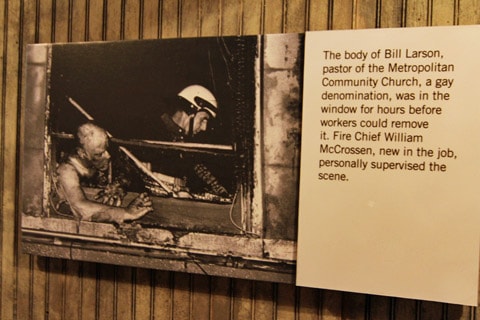 The aftermath of the fire was gruesome. Charred bodies were left in plain view of onlookers from the street for hours. No witnesses would come forward to testify because of the hostility of the police force toward gays.
The city averted its gaze.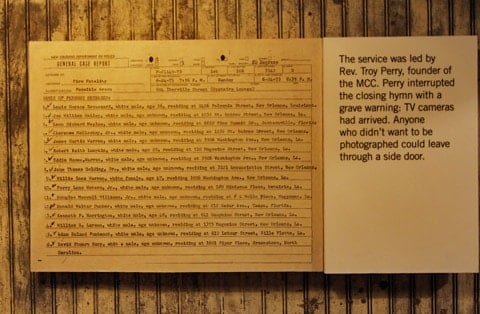 A service was held for those who had died in the fire at St. Mark's United Methodist Church, the only church, according to Fein, which would make itself available for a bunch of dead homosexuals.
Those who came to pay respects had to leave through a back entrance or be photographed by the media and exposed.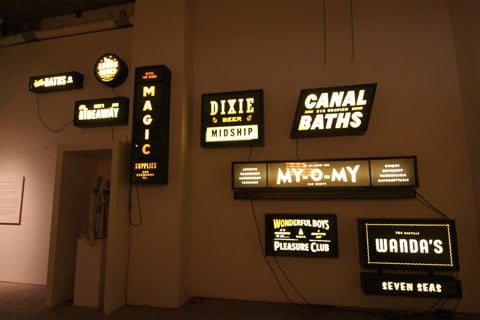 Fein has recreated much of the atmosphere and design of the era, complete with signs that might have hung around the neighborhood, portraits of the bar's patrons, and artifacts that resurrect the politics and pop culture of the early 70's.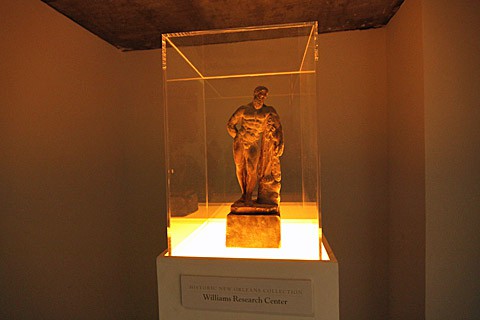 He also created a replica of a statue, the Farnese Hercules, which was placed prominently behind the bar but disappeared after the fire (there's a photo of it in the exhibit, surrounded by ashes, wreckage, and rubble).
Fein attributed the statue to the collection of the Williams Research Center in New Orleans because when he went to them to do historical research on the tragedy at the Upstairs Lounge he was rebuffed, laughed at, and found the intent to keep this chapter out of New Orleans' history was still very much alive
At Prospect 1, the New Orleans biennial where Remember the Upstairs Lounge first debuted, representatives from the Williams Center were furious to discover the attribution of the statue to their collection and wrote a letter disassociating themselves from the exhibit. That letter has now become a part of the exhibit.
A few of Fein's outsized installations.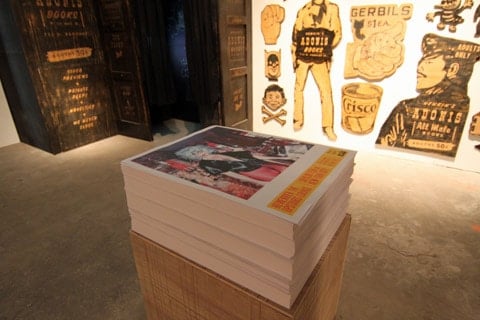 'Remember the Upstairs Lounge' is open to the public now through May 30. Information on hours can be found at the website.