UK parliament hung.

Husband of homophobe Iris Robinson loses seat in Northern Ireland.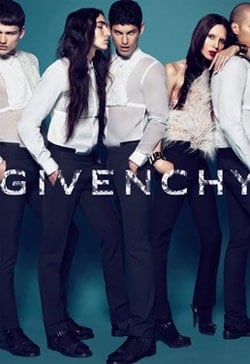 Givenchy designer Richard Tisci uses transgender model in campaign. WWD won't say which one it is.

Mariah Carey launches fragrance for ghetto fabulous munchkins.

Teabagger Florida Senate candidate Marco Rubio to be keynote speaker at anti-gay Florida Family Policy Council dinner: "The Florida Family Policy Council is also one of the main groups behind Florida's anti-gay Amendment 2, the "Marriage Protection Amendment", that passed in 2009 and enshrined discrimination into the Florida constitution by not only banning same-sex marriages, but also civil unions and any other relationship recognition for gay Floridians."

Jake Gyllenhaal wants to be taken less seriously.

Prince Harry training to fly Apache helicopters.

Lithuanian court reverses ban on Gay Pride parade: "A Lithuanian appeals court says a gay pride parade can go ahead as planned this weekend, overturning a ban imposed by a lower court that cited security concerns.
Law enforcement officials have warned that Saturday's parade in downtown Vilnius could spark violence and should be canceled, an argument that swayed the lower court."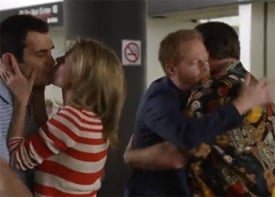 Does Modern Family have a problem with same-sex kissing?

NYC gay lounge Vlada begins weekly party for HIV-positive men.

HIV PSA fail.

Simon Curtis plays The Roxy.

The Kid: The musical about gay adoption based on Dan Savage's memoir, opens in NYC. "As with many books-turned-musicals, the art of creating 'The Kid' was one of fits and starts, with initially important characters like Dan's father ultimately cast aside and the depiction of the baby's mother — a homeless teenager named Melissa — carefully considered and reconsidered. Aiming to appeal to a wide audience, the creators also wrestled with how explicitly to render both the graphically sexual jokes in the book and the politics of gay adoption, which the creators — most of them gay men — did not want to shy away from in the musical."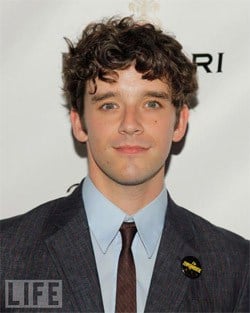 Winner:

Urie gets Lucille Lortel award for 'Temperamentals' role. Show to close.

ROTC Student must pay $80,000 in loans back to the military after coming out as a lesbian!

Jonathan Capehart of the Washington Post is no longer a fan of Gabourey Sidibe.

Britain sees first domestic violence murder within a civil partnership.

Antony & The Johnsons announce new album Swanlights, and book.

Pennsylvania prison guard settles federal anti-gay harassment suit: "A guard at a state prison in Fayette County has settled his federal lawsuit claiming co-workers have harassed him based on their perception that he is gay.
The lawsuit contends a co-worker told others he had a protection-from-abuse order against John Yanik Jr., of South Union Township, fueling rumors, innuendo, and other ill treatment by other guards who now believe Yanik is gay."