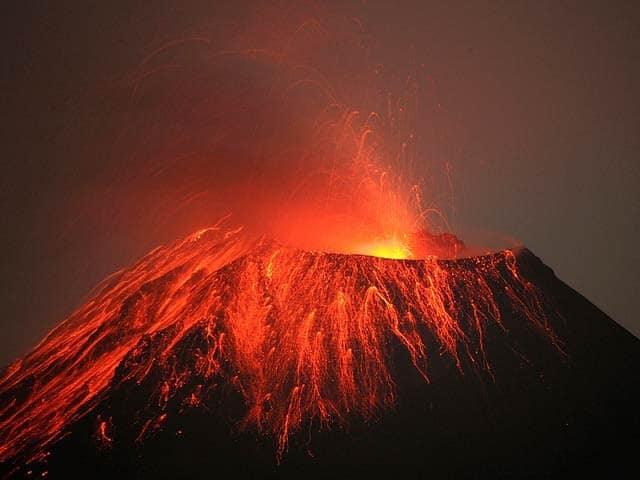 Two volcanoes, Pacaya in Guatemala and Tungurahua in Ecuador, have both been erupting for several days. Guatemala, which has seen 10 deaths due to its volcano, has seen the worst devastation thus far, prompting President Alvaro Colom to declare a "state of calamity" and close La Aurora International Airport funtil at least this Wednesday.
One of those killed was a television reporting who was hit by projectile debris while covering the eruption.
Mother nature isn't allowing Guatemala to catch a break. Tropical Depression Agatha, which is packing quite a bit of punch, has just hit the country.
Meanwhile back in Iceland, experts are still concerned that Katla might still blow its top.
Video of Pacaya's eruption, as well as a CNN report, AFTER THE JUMP.