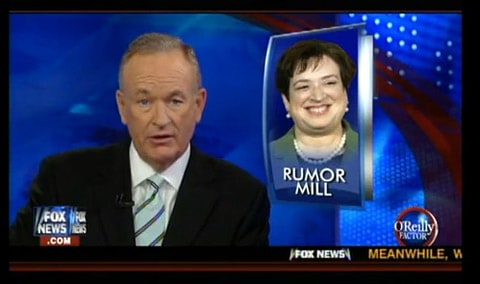 Bill O'Reilly covered the discussion of Elena Kagan's sexuality and whether it matters or not.
Said O'Reilly: "Americans has a right to know if their Supreme Court justice has an orientation that may or may not dictate which way she votes on a vital issue."
Well, then perhaps we should have all the Justices release statements regarding their sexual orientation, just to keep things on the up and up.
Watch, AFTER THE JUMP…