Visit msnbc.com for breaking news, world news, and news about the economy
Wright also has an interview today at Edge.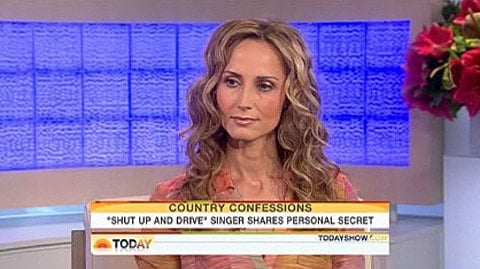 Country singer Chely Wright brought her coming out story to the Today show this morning.
Said Wright: "Well, country music has never had a country music artist in its history acknowledge his or her homosexuality…country music was my dream…I knew that I needed to hide this to achieve my dreams. There had never been an openly gay country music artist. Country music is typically known to be conservative…it's widely known to be about God and country and family and for some reason people don't think that can co-exist with being a homosexual."
Wright also talks about how she almost shot herself because of having to hide who she was.
Watch the segment, AFTER THE JUMP…