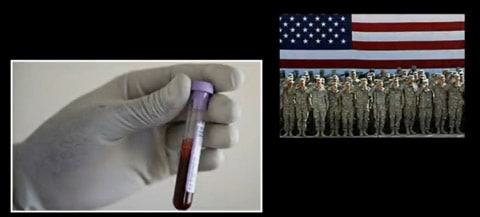 Right-wing fear-mongering is off the charts as possible repeal of "Don't Ask, Don't Tell" is taken up in Congress.
The Family Research Council put out a video this week complaining that Pelosi, Obama, and Senator Carl Levin are forcing homosexuality on the military:
The FRC is holding a press conference at 2:30 pm, at which they'll be joined by Congressman Jack Kingston (R-GA).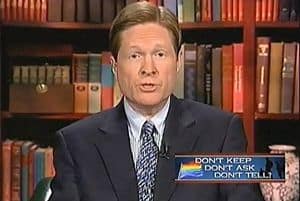 FRC Senior Fellow for Policy Studies Peter Sprigg held a conference call earlier today in which he warned that troops will be more likely to be raped if "Don't Ask, Don't Tell" gets repealed.
We are today releasing an analysis of publicly available documents which show that homosexuals in the military are three times more likely to commit sexual assaults than heterosexuals are relative to their numbers. We believe this problem would only increase if the current law against homosexuality…were to be repealed…If open homosexuality was permitted in the military, these numbers can only increase. The number of homosexuals would grow, the threat of discharge for homosexual behavior would be eliminated and protected class status for homosexuals would make victims hesitant to report assaults and make commanders hesitant to punish them for fear of appearing homophobic."
You may recall that Sprigg has advocated for the criminalization of homosexuality, and has said that gays should not be near children, and that gays should be deported from the U.S. rather than being allowed to immigrate.
In even bigger fear-mongering, the website USA Survival released this video, which claims that once gay troops are allowed to serve openly, soldiers will be exposed to HIV-tainted blood on the battlefield: