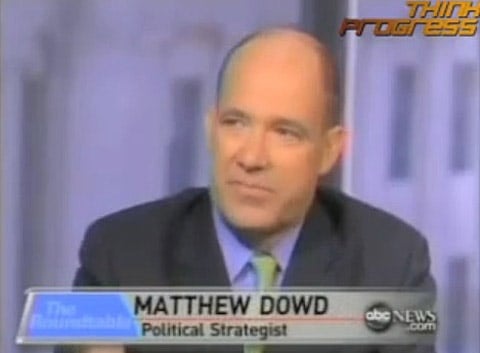 "Don't Ask, Don't Tell" came up on ABC News' Roundtable.
Former Bush adviser Matthew Dowd attacks GOP office holders on their handling of the repeal and their attitude toward gays.
 "[The young recruits] socialize with kids that are openly gay and all of the sudden they go in the armed services, somebody gives them a rifle and they're not supposed to be around gay people anymore?…It doesn't make any sense. It's long been decided in the public's mind. I think the Republicans are so far out of step about this, where the country is…Republican office holders are so far out of step with this."
Watch, AFTER THE JUMP…