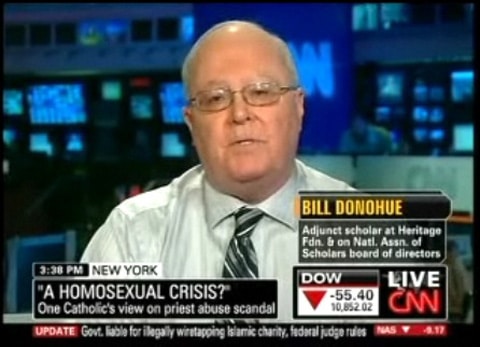 The Catholic League has been pressing the Empire State Building to go blue and white for what would have been Mother Teresa's 100th birthday on August 26, but the ESB has thus far resisted.
"The Empire State Building celebrates many cultures and causes in the world community with iconic lightings, and has a tradition of lightings for the religious holidays of Easter, Eid al Fitr, Hanukah, and Christmas. As a privately owned building, ESB has a specific policy against any other lighting for religious figures or requests by religions and religious organizations."
NYC Council Speaker Christine Quinn criticized the organization, telling the Daily News:  The question of why the building will not be lit is a question that deserves answering. As far as I'm concerned, the answer should be yes."
Quinn also wrote a letter to the ESB, arguing "She was voted the most admired woman in the world three years in a row and even won the Nobel Peace Prize."
Quinn's efforts have sparked an alliance between the openly gay City Council speaker and the Catholic League's Bill Donohue, who is known for opposing gays on a variety of issues.
Donohue praised her as a good Catholic: "Oh, I don't care if she's openly gay. What do I care about that! I disagree with Christine Quinn on gay marriage. She has been very supportive of Catholics in other areas. I've been involved in coalitions with Protestants and Jews and occasionally with Muslims and Hindus. I think Christine Quinn has shown herself to be a very good Catholic, and I appreciate what she's done. We may have differences in other areas. I don't care about that."  
New York magazine notes that under the same ownership, the building dimmed its lights for the funeral of Pope John Paul II in 2005.