A June 4 column by Catholic professor Michael Pakaluk in The Pilot, the official paper of the Archdiocese of Boston, inspired a firestorm of controversy this week for asserting that children of gay parents should not be allowed to attend Catholic schools because of the things they would bring to it.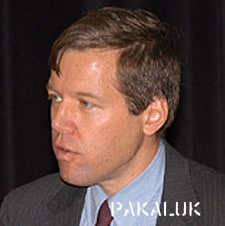 Wrote Pakaluk: "The third reason is that it seemed a real danger that the boy being raised by the same-sex couple would bring to school something obscene or pornographic, or refer to such things in conversation, as they go along with the same-sex lifestyle, which–as not being related to procreation– is inherently eroticized and pornographic. He might expose other children to such things, as he might easily have encountered them in his household."
Pakaluk also wrote that the parents might volunteer to read for the class and advocate gay rights or discuss their "lifestyle" while doing so. 
"In the column, published last week, the writer argued that one reason the children of gay parents should not be admitted to Catholic schools is the 'real danger' that they would bring pornography to school.
That allegation, plus several others in the column, has drawn a torrent of criticism from gay rights advocates…The controversy began June 4, when The Pilot published a column by Michael Pakaluk, a former philosophy professor at Clark University in Worcester and former visiting scholar at Harvard who now teaches in Virginia. Pakaluk was reflecting on another controversy, regarding the decision by a Hingham priest to rescind the acceptance of a child of a lesbian couple to a local parochial school…In the column, Pakaluk wrote that pornographic items 'go along with the same-sex lifestyle, which — as not being related to procreation — is inherently eroticized and pornographic.'
In a phone interview yesterday, however, Pakaluk said he now views that sentence as a 'weak argument.'
'I think I probably would not make that point again, and I can see how it would be offensive,' he said."
Said The Pilot's editor on Wednesday in a statement: "The tone of the piece was strong, and we apologize if anyone felt offended by it.''
Pakaluk stood by other parts of the column: "He said that what gay Catholics and their supporters believe is 'on a major collision course' with Catholic teaching that sexual relations should only take place within a heterosexual marriage, that opposite-sex partners in marriage represent the image of God, and that a mother and father make "distinct and complementary'' contributions toward raising a child."
Marianne Duddy-Burke of the gay Catholic group DignityUSA and GLAAD's Jarrett Barrios, a Catholic himself, both condemned Pakaluk's column.