Victory Fund sets record, endorses 123 openly LGBT candidates.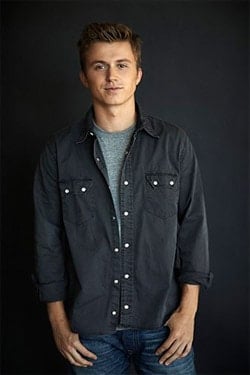 He's gonna cut Footloose.

Prince Albert of Monaco to marry for first time at 52.

"So I killed somebody. Does that make me a bad person?" Videotaped interrogation introduced at Jose Sucuzhany murder trial.

Broadway's Next Fall to close on July 4: "When it closes, the production, which officially opened March 11 following previews that began Feb. 16, will have played 26 previews and 132 regular performances.
For the week beginning June 14, the play grossed $154,207 or 59.2 percent of its seating capacity. About the show closing, producer Richard Willis told the Times, 'We looked at the numbers and tried to figure out all of our options to keep running, and we realized that we didn't have any options.'"

U.S. advances in World Cup.

Alexander McQueen's ashes scattered in Scotland.

Filipino shipyard worker fired for acting "too gay" plans civil suit: "Alcatraz Cruises has denied any wrongdoing or discrimination.
He said management accused him of sexually harassing his co-workers. He was accused of offering a male co-worker oral sex, calling his crewmembers 'hot' and taking pictures of his crewmembers and posting them on social networking sites."

Moms packing heat.
Which Glee cast members are having sex in their trailers?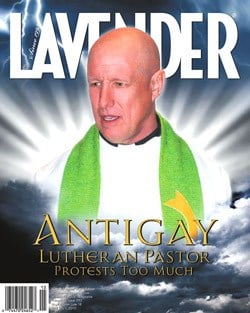 Anti-gay pastor outed: "The Lutheran pastor who suggested last year's tornado strike on a Minneapolis church was God's judgment over its position on gay clergy, is himself the member of a confidential support group for men with 'homosexual desires.'" Here's Lavender's digital edition.

Megan Fox's dream role is a Native American lesbian superhero: "I don't want people to protest this, but I would like to be (Sarah) Rainmaker in Gen 13 if they ever made that into a movie."

Broadway Bares breaks its goal of raising $1 million for Broadway Cares/Equity Fights AIDS.

Legislation introduced to allow NY same-sex spouses to file joint income tax returns.

Jesse Tyler Ferguson discusses Modern Family kiss campaign: "I'm all for progressive movement within the show. I appreciate the passion that some of the fans have. The fact that there is even a campaign on Facebook just shows how many people really love the show and the characters and want to see them happy. I think the writers are proceeding in a very wise way. There's a great PDA episode they're writing about Mitchell's issues with public displays of affection. Viewers shouldn't be expecting a big, 'Gone with the Wind' romantic kiss. It's very beautiful and poignant. The writers are so good, they're really taking that criticism and they're going to run with it and try and create a talking point with it."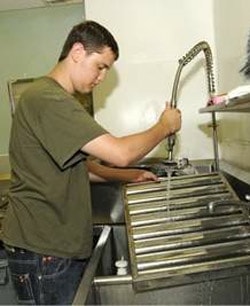 Bullying, taunts, death threats. What Gregg Udulutch had to endure is disgusting.

Lady Gaga does not land gracefully at Heathrow Airport.

Dallas: DART board to include gender identity in non-discrimination policy.

This is what a solar flare sounds like.

New advertising lessons from the gay media: "Publish less frequently, lay off a bunch of staff, cut costs, go after bigger advertisers (airlines, beer companies), and sell bigger ads."

200 scientists call on International Whaling Commission to maintain ban.

Deliberations begin in Philadelphia Boy Scout trial: "Starkly different versions of the case were offered Tuesday during final arguments.
The scouts' attorney argued that gay rights activists plotted, with the help of sympathetic city officials, to force the scouts out of their building near Logan Square. The city countered that it was forced to act after the scouts issued a news release announcing their decision to forbid gay scouts or troop leaders.
At issue is a 1928 lease that made available to the scouts a half-acre of city land at 22d and Winter Streets, about a block from Logan Square, for $1 a year. In 2007, after years of negotiations, the city said it would not subsidize discrimination and ordered the Cradle of Liberty Council to vacate the property or start paying $200,000 a year in rent.
The scouts say that violated their right to free speech and due process."