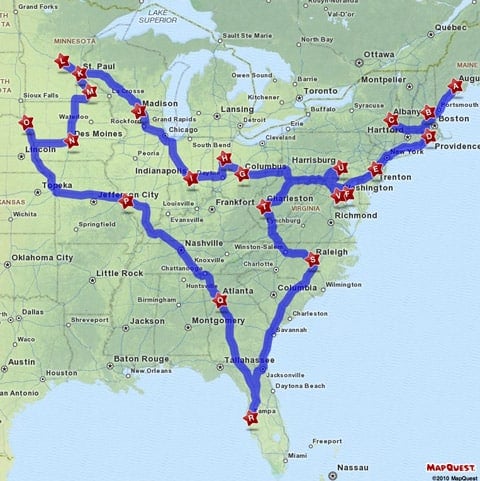 Baptist minister Bob Emrich, one of the major forces behind the "Yes on 1" campaign in Maine which successfully blocked the state's marriage equality law, is clucking that Augusta is the first stop on the National Organization for Marriage's (NOM) 19-city hate-a-palooza for "traditional marriage."
"Bob Emrich, a Baptist minister and one of two men who led the successful repeal of Maine's gay marriage law in November, is the local organizer. He's working with the National Organization for Marriage on the Maine rally.'I keep hearing all the time about how marriage is going to come up again (in the Legislature),' he said. 'I thought it would be a good idea to remind people.'"
NOM's return to Maine isn't pleasing equality advocates, particularly because the group is under investigation for its fundraising tactics:
"[Equality Maine's Betsy] Smith said she doesn't think it's right that the National Organization for Marriage, which contributed nearly $2 million to the repeal effort, is planning to come back to Maine. The group has filed suit in state and federal court to object to Maine's campaign finance laws, which require disclosure of donor names.'Here NOM is, a national organization out of New Jersey, coming to Maine once again to tell Mainers they should not support fairness and equality for their gay and lesbian neighbors,' she said.Emrich said NOM's executive director, Brian Brown, asked if Maine could be part of the tour. A group called Protect Marriage: One Man, One Woman helps raise money for NOM and included a message about the tour on its website."
In related news, Jeremy at Good As You has put together some fascinating connections between this tour, NOM, and anti-gay activist Louis Marinelli.
After Maine, NOM's hatefest will continue to 18 other cities. Map above. Schedule,
AFTER THE JUMP…