Keith Kimmel, the Oklahoma activist who was fighting the state for the right to have a license plate which read 'IM GAY' and was found dead in late March, died of a drug overdose, according to authorities.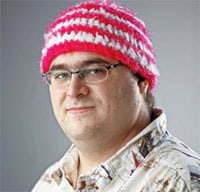 There was some question whether injuries Kimmel had received during a scuffle with police officers a few days before may have contributed to his death. 
That appears not to be the case.
News on 6 reports: "According to an autopsy report from the Office of the Chief Medical Examiner, Keith Kimmel, 28, died acute oxycodone toxicity…The autopsy report does note the external injuries Kimmel alleged to have received during his arrest. It also says Kimmel suffered from atherosclerosis and morbid obesity."