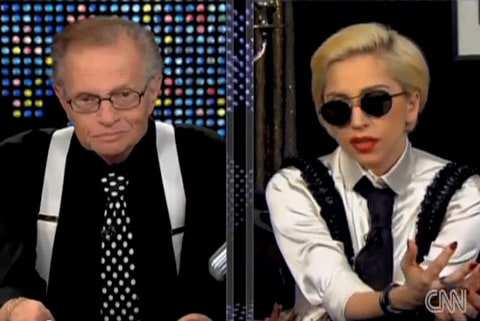 Lady Gaga guests on tonight's Larry King Live. A few previews of the show have popped up.
In one, Gaga is asked about "Don't Ask, Don't Tell" and anti-gay discrimination.
Says Gaga: "I just think that in terms of education – sexual education, political education, and social education in schools, I think it's important to be specific about civil rights and a person's worth. No person is worth any less than another human being based on their sexual orientation."
In another, she is asked about her health, and her relationship with Michael Jackson.
Watch them both, AFTER THE JUMP…