8: The Mormon Proposition from Brandon Nichols on Vimeo.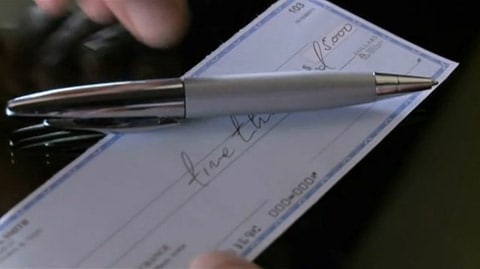 The Church of Latter Day Saints has agreed to a $5,000 fine (And why wouldn't they? It's tiny.) by the Fair Political Practices Commission for tardy reporting of contributions to the Proposition 8 campaign: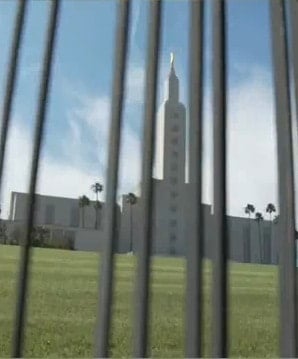 "As the state agency for interpreting and enforcing California's campaign finance rules, the FPPC identified 13 instances of 'nonmonetary late contributions made and not timely reported' — or the church failing to file daily reports detailing $36,928 in in-kind contributions, including the cost of staff time spent by church employees to help the 'Yes on 8' committee.The original complaint filed against the LDS Church was that it failed to report numerous contributions totaling hundreds of thousands of dollars…The FPPC could have imposed a fine of up to $5,000 for each violation as it considered the severity of the infractions, records of prior violations and the presence or absence of an intent to deceive the public. The commission used a streamlined enforcement process — likened by some to a 'traffic-ticket program' — and fined the LDS Church 15 percent of the value of each late-reported contribution — for a mutually agreed-upon total of $5,539.The recommended action and fine will go before the FPPC's five commissioners Thursday in Sacramento, Calif., for final approval."
"While the recommended fine of just more than $5,500 for the unreported late contributions of $36,968 to the Yes on 8 campaign may seem inconsequential, it represents a pattern of blatant disregard for California election laws and provides ongoing evidence that the Mormon Church was a significant leader in the campaign to repeal marriage equality, even while it evaded standard reporting requirements and denied its involvement.HRC President Joe Solmonese also commended the efforts of Fred Karger of Californians Against Hate, for filing the initial FPPC complaint that has shed light on the anti-equality activities of the Mormon Church. The issue, scheduled to be discussed at its June 10th meeting, follows the January 2009 admission by the Mormon Church to the FPPC that it failed to report in-kind contributions to the Yes on 8 campaign of $190,000. Previously the Mormon Church had failed to disclose its real involvement in the Proposition 8 campaign, as California law required it to do."
That image of a $5,000 check (top), ironically, comes from a clip of 8: The Mormon Proposition, which is set to open on June 18, and exposes the Mormon church for its fundraising on Proposition 8.
Watch a new short clip from the film, AFTER THE JUMP…