He stole some lady clothes!
Though director Neil Jordan made transgendered favorites like Breakfast on Pluto (2005) and The Crying Game (1992), the clothes aren't for Farrel. Pity that. It was for this girl he met. Her name is ONDINE and she may or may not be a mermaid. Farrel the fisherman falls in deep when she falls in his net.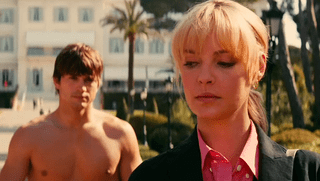 Comedies GET HIM TO THE GREEK, MARMADUKE and the Ashton Kutchner/Katharine Heigl action-romcom KILLERS (which opted not to screen for critics) are also opening this weekend.
BONUS FEATURES

Did you satiate your Jake-Lust this past weekend? If so, you'll surely relate to Prince of Persia in 250 Words or Less.

Are you a struggling actor? Here's six career lessons that Angelina Jolie can teach us. 

With James Bond on impermanent hiatus, Daniel Craig is free to fill up his schedule. Rumor is he'll take the male lead in the English language remake of The Girl With the Dragon Tattoo.  The rumor mill previously thought Brad Pitt would get the part.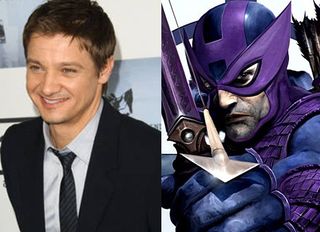 Guess who's going to be a superhero next? Jeremy Renner, that's who! He'll be playing the archer Hawkeye for that Avengers movie that Iron Man 2 kept plugging. Joss Whedon may direct.

The critics were so brutal with Sex & the City 2 last weekend that you'd think Michael Patrick King and Sarah Jessica Parker had recently been revealed as serial killers who preyed only on family members of journalists. Comment pages on the most enraged diatribes read like Rorschach test reveals of the psyches of the wild wild web. So much anger and so many sexual and economic hangups came out to play! Here's an interesting perspective on what critics missed (I wish I'd liked the movie this much) and then a timely take on Get Him to the Greek which asks a provocative question: Aren't the critically acclaimed movies springing from The Judd Apatow Factory, selling the same romantic Sex & The City fantasies, but with the genders flipped?