Five people were arrested in Portland for an anti-gay crime a couple of days ago. Mug shots of the alleged assailants, complete with bad hair styles, are here.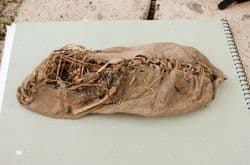 World's oldest leather shoe found 5,500 years later.

USA vs. England in the Word Cup: it's a tie! 

The Stratton VA Medical Center in Albany finds itself amidst controversy surrounding a rainbow flag hanging outside of the building in honor of  Gay and Lesbian Pride month. Says one veteran: "It doesn't even represent gay veterans. You're at a VA hospital, represent the veterans." In the past, other flags have previously hung on that spot, such as one for the American Cancer Society.

Kellan Lutz has kinky fans who are into handcuffs.

Alex Rodriguez and Ricky Martin are now neighbors.

Pat Robertson's sexist advice to a woman whose husband flirts with other women: "first thing is you need to make yourself as attractive as possible and don't hassle him about it."

Sarah Palin puts the kibosh on rumors she got breast implants.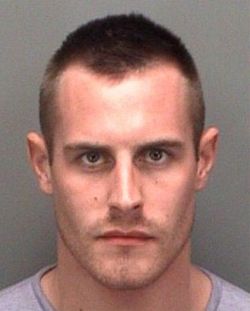 An arrest warrant has been issued for amateur gay porn model Jason Andrews for his involvement in the murder a tattoo shop owner in Florida.

National Gay and Lesbian Task Force criticizes the decision yesterday by the HHS Advisory Committee to retain the ban on gay blood donations: "This decision is outrageous, irresponsible and archaic. We expect more out of this advisory committee and this administration than to uphold an unnecessarily discriminatory policy from another era."

First hockey player Chris Pronger gets a skirt photo-shopped onto his torso. Now someone's written "Pronger is gay" on a white board in the Blackhawks locker room. 

Quake, tsunami warning hit India.

Tom Cruise ditches his shirt while shooting a commercial for ESPN.

Watch a full minute of the new Twilight movie.