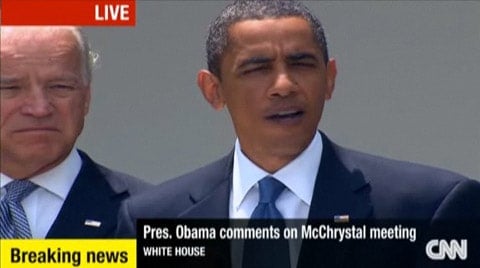 Obama has relieved General Stanley McChrystal of his duties as a result of the publication of a Rolling Stone article in which McChrystal disparaged various administration officials, including Obama and Vice President Joe Biden.
"This is a change in personnel, but it is not a change in policy."
McChrystal's replacement is General David Petraeus.
Video, AFTER THE JUMP…