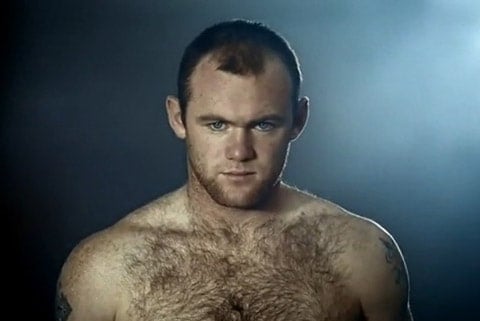 The latest Biblical conspiracy from the Daily Mail:
"According to the Bible, in exchange for his incredible strength, God instructed Samson that he should never cut his hair.
But after falling in love with Delilah, to whom he revealed the secret of his powers, she conspired to have his hair cut off and he was captured and killed by the the Philistines.  [Wayne] Rooney (below) is normally seen with a much hairier chest and for yesterday's match he had also abandoned his normal stubble for a clean-shaven look.
His new set of aerodynamics bore no dividends however as he failed totally to recapture the form that saw him score 34 goals in the Premiership last season.
He looked tired, his first touch was poor and one wild shot on the run ended embarrassingly wide of the target."
(via outsports)