Police are investigating "unusual circumstances" in the death of Michael Collins, who died at his Connecticut home on June 17th.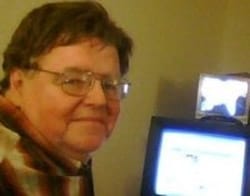 The Albany Times Union reports: "The Connecticut medical examiner's office said the cause of Collins' June 17 death was poisoning by ethylene glycol, an antifreeze. Orange, Conn., police Chief Robert Gagne said detectives were investigating 'some unusual circumstances.' He would not elaborate."
FOX CT reports: "From 1973 through 1988, Collins worked for the Associated Press in Connecticut and New York City. He was president and general manager of WSNG in Torrington from 1988 to 1992 and launched WZBG in Litchfield the following year serving as general manager.
Collins was member of the National Lesbian & Gay Journalists Assocation, where he was a leader in the New York Chapter. Collins listed himself as most recently working for WNET.
He was key to the 2001 formation of Commercial Closet Association, a nonprofit that educated corporations about homophobia in advertising.
According to friends, he is survived by his husband David Cappiello."
Collins was also a mentor to many at Quinnipiac University, where he served as manager for eight years at WQUN, the Times Union adds.