A report is circulating on the Internet that Warren Beatty and Annette Bening's 18-year-old daughter, Kathlyn, is making plans to have sex reassignment surgery to become a man. Unlike Chaz Bono, she has not chosen the masculine version of her name (which would be, what, Keith?), but is instead going the name Stephen Ira.
The Daily Mail reports: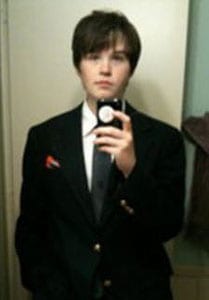 "Hollywood veteran Beatty, 73, is 'crushed' by his child's determination to change her gender. Meanwhile Miss Bening, 52, who starred in American Beauty, is trying to support her daughter as best she can, despite finding the situation heartbreaking."
"'Warren Beatty is beside himself over the situation with his daughter Kathlyn,' a source told the Enquirer. 'He and Annette have tried to deal with this over the years when their daughter was younger, but she's determined to go ahead with the transgender operation, just like Chastity [Bono]. 'She repeatedly told her parents that once she turns 18 she would take matters into her own hands.'"
If the reports are true, let's hope that Beatty and Bening eventually become as supportive as Cher has become with Chaz's decision.