There's a debate raging in Nebraska over proposed regulations related to psychologists, therapists and counselors in that state who might soon be able to drop a patient simply due to religious or moral reasons. This includes a scenario where a counselor might disapprove of his/her patient's homosexuality.
According to the Fremont Tribune: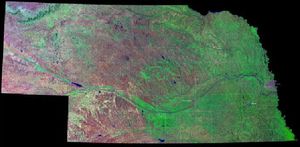 "'We believe that a therapist has the right to refuse service based upon religious or moral convictions,' said Terry Werner, director of the Nebraska chapter of the National Association of Social Workers. 'However, they absolutely must provide a thorough and comprehensive referral. Anything less than that, in our minds, is in violation of our code of ethics and is not in the best interest of the client.'"
Joann Schaefer, Chief Medical Officer at State of Nebraska, gives the Tribune a hypothetical situation of how this could potentially play out.
"A patient seeks help for depression, then later reveals he or she is gay and wants counseling for a same-sex relationship. A counselor with a moral or religious conviction against gays or same-sex relationships could refer the patient elsewhere for treatment of depression, without having to provide a referral for the relationship counseling."
Several state boards are amidst discussions on whether to approve the rules.