Don't call team Argentina head coach Diego Maradona gay: "I love women… so people don't think I've turned over…I prefer women. I am dating Veronica, she is 31 years old, she is blonde, she is beautiful."

Berlin gay pride chant: "Normal is different."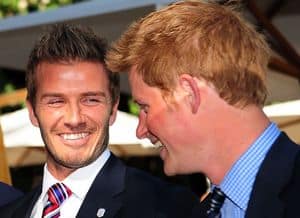 David Beckham laughs it up with Prince William and Prince Harry.

A man claims one of the marines involved in last weekend's attack on a gay man in Savannah might have assaulted him earlier this year. Georgia Equality responds to attacks: "There is a long history of
frustration and mistrust of the Chatham-Savannah Police Department
within the local LGBT community. There are several past
instances of violence against LGBT individuals in the Savannah area in
which the local police have been unresponsive or slow to respond."

Chace Crawford's mother cried upon catching a glimpse of her son's mugshot.

The Wizarding World of Harry Potter finally debuts at Universal Studios in Orlando.

Gay proms are becoming increasingly popular in Canada.

BP CEO Tony Hayward is getting flack for attending the J.P. Morgan Asset Management Round the Island Race in which his $700,000 boat finished in fourth place.

Ugh: More heartbreaking underwater footage of the oil leak.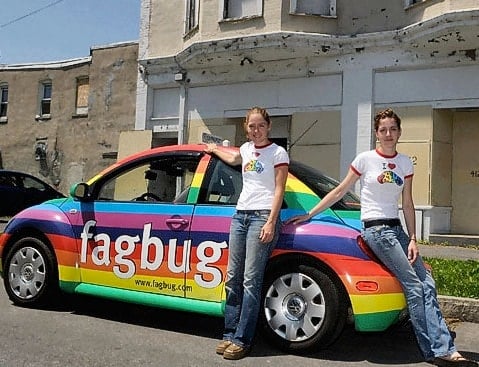 Openly gay filmmaker Erin Davies' documentary Fagbug "chronicles her reaction to the vandalism, which took place in Albany,
where she was studying art. Somebody spray-painted "fag" and 'u r gay'
on her Volkswagen Beetle, an act that Davies — who is gay — viewed as
an attempt to taunt and intimidate.
Instead of scrubbing it clean, she let the paint dry and drove the
country for 58 days, talking to people and filming their reactions to
the car and its message."

The most LGBT-friendly corporations in the world, according to the International Gay and Lesbian Chamber of Commerce are IBM, Google, BT Group, Morgan Stanley, and Cisco Systems.

Sea turtle finds lost waterproof camera, decides to film itself.