At least he didn't say he meant it as a compliment.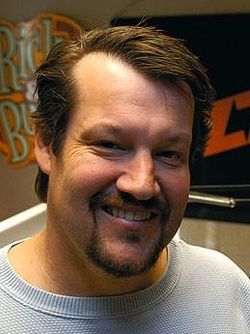 Rick Burgess, part of the homphobic DJ duo of Rick & Bubba who said, about the LGBT community, "There is, absolutely, no way, impossible, to biblically justify this lifestyle," has issued a message about his remarks. And no, it's not an apology.
To Whom It May Concern,


The comments that were made by me on the Rick and Bubba show concerning the president's proclamation for the month of June to be declared national gay, lesbian, bi-sexual and transgender month were made from my Biblical world view and by no means was intended to offend or alienate anyone who doesn't share my point of view.

Sincerely,
Rick Burgess
Watch a message to Rick and Bubba from this year's particpants of Alabama's PrideFEST, AFTER THE JUMP.