Spartanburg, South Carolina Mayor Junie White is making quite a splash with a column he published today in the Herald-Journal defending a planned Gay Pride celebration there.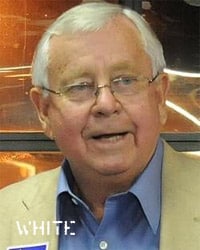 Says White, who last week signed a Gay Pride proclamation and will present it at the Upstate Pride festival on June 19: 
"The time for just accepting the way things are is over. We have laws that protect against racial discrimination, and it's time to protect those of different sexual orientations. No one should be discriminated against for whom they love, for wanting to walk down the street holding hands, or for sharing things a free American should have the right to share…
"…I think it is wonderful that we live in a nation where all people are protected under the law to worship according to any faith, how they please and when they please, a nation where everyone can speak freely without fear.
I believe that in time, just like with the right of American women to vote, and the right of people of any race to marry people of another race, most people will come to agree that all people should be afforded the same right to love and marry whom they please, work where they please, and enjoy these rights without worry…
"…All the LGBT folks want to do is have a march, to be recognized in their struggle to have the same rights as all other Americans. As mayor of the city of Spartanburg, I am proud that their organization came forward to ask for the proclamation, because they believe in our city, that Spartanburg is a place where all persons can speak up without fear."
Read the whole column HERE.