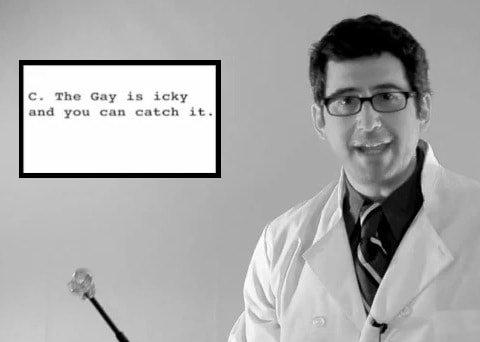 Here's a small nugget of YouTubian brilliance.
Sam Seder rips the Obama administration a new one on the gay blood ban and its gay rights record.
"President Obama, if I may — what do you possibly gain by trampling the civil rights of gay and lesbian Americans?…I'm sorry, but pandering to people who think you were born in Kenya by crapping all over a community of people who campaigned for you, knocked on doors, raised money for you, and you won't even allow them the dignity of donating blood? That's bullshit."
(via Good As You)
Watch, AFTER THE JUMP…