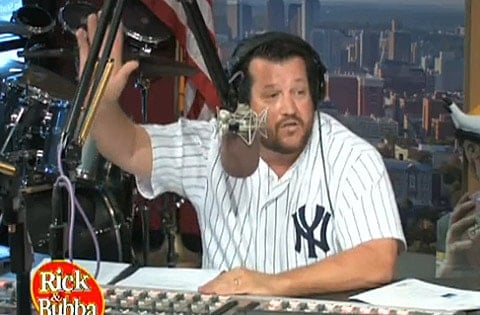 Pam Spaulding points out this clip from Alabama talk show DJs Rick & Bubba in which they mock LGBT people and Gay Pride, using Obama's LGBT Pride Proclamation as a jumping-off point, explaining to their audience that there's not "fornicator pride" day or "adulterer" appreciation day.
"There is, absolutely, no way, impossible, to biblically justify this lifestyle."
Watch the disgusting rant, AFTER THE JUMP…
If you're interested, you can read Obama's full LGBT Pride proclamation HERE. And there is a 'Rick and Bubba Must Go' Facebook page.