Here's the full interview, if you're interested: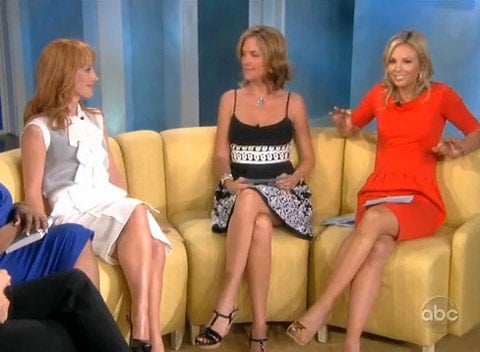 Kathy Griffin appeared on The View today and Elisabeth Hasselbeck waited through a discussion of 'Don't Ask, Don't Tell' and other topics to lay into Griffin's act.
Snaps Hasselbeck: "You've said things about people here that are (a) untrue and (b) not so funny, so do you ever feel weird coming here and sitting here promoting things.
Behar: "This party's getting ugly…"
Answers Griffin: "Actually, this moment is what I live for. So bring it."
Watch, AFTER THE JUMP…