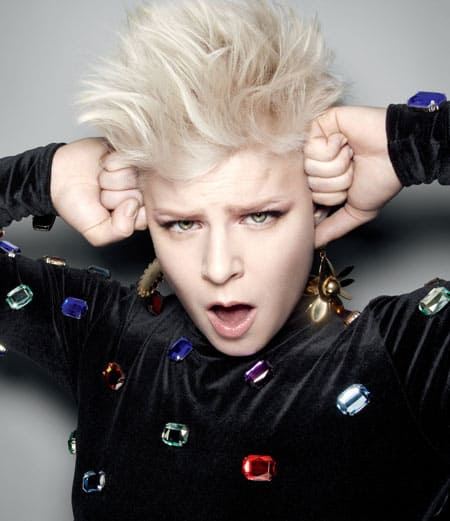 MODERN TONIC
Modern Tonic — a daily newsletter that delivers gay-approved pop culture gems (before they've been co-opted by everyone else) — presents a weekly music update here on Towleroad.



TODAY'S FEATURED NEW RELEASES: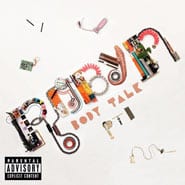 If you don't know who Robyn is, then you haven't been paying attention — to us, or a hundred other outlets singing the Swede's praises. But you'll have three chances to correct that musical oversight now with a trilogy of releases in 2010 (two mini-albums and one comprising the best of both plus new material). First up: Body Talk Pt. 1 is 30 minutes of smart, crafty, percolating dance-pop as emotionally activating as it is hip-shaking. Opener "Don't F**king Tell Me What to Do" is built on minimal grooves with a maximum of humorous complaints about things that are killing the singer: her drinking, her smoking, her boyfriend. "Cry When You Get Older" is a pep talk from Robyn to a young version of herself. Even the whimsical stiffness of first single "Fembot" keeps its tale of a sex robot surprisingly human. With superbly nuanced vocals on the subdued closers, Robyn makes clear that she's the real deal.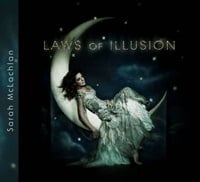 On her latest release Laws of Illusion, it takes Sarah McLachlan exactly 40 seconds to break out that hiccupping ache in her voice that makes us swoon with an estrogen-infused sigh. That opening song — "Awakenings" — starts mellow, before rocking as hard as anything her countrywoman Alanis Morissette has done, only with the softer, introspective edges we expect from the creator of Lilith Fair. Her first album of new material in seven years, Laws of Illusion may be her most compelling collection to date. True, there's no gauzy, enigmatic game-changer like "Building a Mystery" here, but at 42 she's no longer an ethereal ingénue. She's a forthright elder stateswoman with hard-living experience behind her. The waltz-rhythm of "Changes" mirrors the steps of a couple's separation. First single "Loving You Is Easy" is a bouncy, toe-tapping renewal. And "Illusions of Bliss" — about a messy, self-destructive affair — is a stroke of genius.

Sarah McLachlan "Loving You Is Easy" by moderntonic.com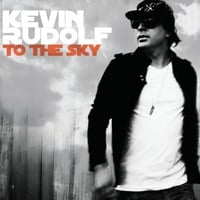 Kevin Rudolf is a guitarist in love with hip-hop. For his second release To The Sky, Rudolf's signed to urban music empire Cash Money Records and has scored a phat hit with "I Made It (Cash Money Heroes)" featuring three rappers from his new stable, Lil Wayne, Jay Sean and Birdman. Elsewhere, pop and rock and hip-hop meld on uptempo cuts of his own emo-shredding vocals in tandem with a list of MC super-guest-stars. "You Make the Rain Fall" is hip-hop hair metal with a central boast from Flo Rida. Oscar® winners Three 6 Mafia stop by for the low-riding bass rumble of "Late Night Automatic." And then, to confound expectations, Rudolf invites the whitest rock star in the world, Weezer's Rivers Cuomo, to sing the chorus hook of radio-friendly "Must Be Dreamin'."

MUSIC NEWS: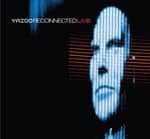 Yaz's Reconnected reunion tour in 2008 was one of the most exuberant concerts we've seen in ages. Recorded on that tour, Reconnected Live will be released on 2 CD/digital download September 28 (U.K. cover pictured here).

Stream Macy Gray's new album, The Sellout, here. In stores next Tuesday.

American Idol winner Jordin Sparks makes her Broadway debut with a 12-week run in In The Heights.

Bouncy '80s synth-pop singer Howard Jones takes a more mature turn in his classic piano- and string-infused new album Ordinary Heroes, set for a June 29 U.S. release.

The 47 tours to see this summer.

Zero 7 release a career-spanning retrospective, Record, on July 13.

Sticky and sweet: Katy Perry's "California Gurls" video has debuted. The singer turned a traffic island in Times Square into an impromptu beach today for a live performance of the song.

Google to launch its own music store this fall?

This really is a bad situation.

MORE NEW RELEASES:
The sirens of Lilith Fair return! Prepare for your day out with Lilith 2010,  a compilation featuring Sarah McLachlan's Winter Olympics tune "One Dream" and cuts from Rihanna ("Russian Roulette"), Tegan & Sara ("Hell") and more.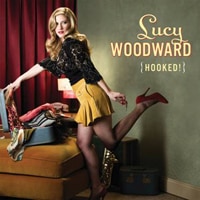 The Verve imprint has no shortage of cool, sassy jazz-pop artists, and Lucy Woodward's no exception. Hooked careens from juke-jumping swing ("He Got Away") to smoky balladry ("Leave It to You") without breaking an unseemly sweat. 
The men from Devo asked fans to vote on the band's best songs-in-progress. The results: Something for Everybody, their ninth album and first in 20 years, with the herky-jerky New Wave rock they practically invented.
Left empty-handed at Sunday's Tony Awards, the original cast recording of Sherie Renee Scott's critically-acclaimed Everyday Rapture features songs made famous by The Band ("The Weight"), Judy Garland ("Get Happy") and, uh, Mister Rogers ("Won't You Be My Neighbor").
Also released: Oasis — Time Flies…1994-2009; Tom Petty and the Heartbreakers — Mojo; The Gaslight Anthem — American Slang; Cowboy Junkies — Renmin Park; Foals — Total Life Forever; We Are Scientists — Barbara; The Like — Release Me; Foxy Shazam — Foxy Shazam
Breakbot (feat. Irfane) — "Baby, I'm Yours"
Hirsute, gym-short loving French DJ-remixer-producer born Thibaut Berland hooks up with Gallic soul-singer Irfane for water colored animation of peppy summertime dance groove. No full-length album yet, but we'll keep you posted.
Edei — "In My Bed"
This U.K. up-and-comer's rainbow-hued clip takes place on a set overrun with day-glo Legos and fashions inspired by Devo. It's as bright and bouncy as the tune itself.
 
Mark Ronson & The Business INTL (feat. Q-Tip and MNDR) — "Bang Bang Bang"
Ronson's first single from his forthcoming Record Collection (due in September) is a skittish, minimal groove featuring vocals from U.K.-electro diva MNDR and rapper Q-Tip. The clip's a faux French talk-show with a multi-lingual Ronson and a spoof commercial for — get this — Ronson Jam.
 
Morcheeba — "Even Though"
On their new seventh album, Blood Like Lemonade, original singer Skye Edwards is back in the fold for more hypnotic trip-hop, including this ethereal track with the singer in a bright red dress performing the entire song underwater.