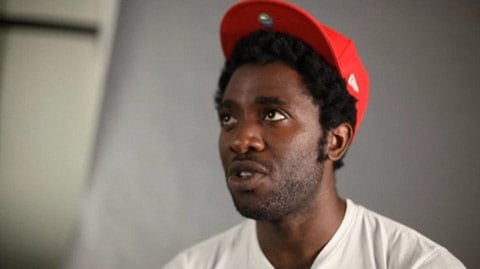 In a new interview with Death & Taxes, Kele Okereke discusses how he developed his new solo album The Boxer.
"I'm not really into boxing, per se, as a sport. I think watching people fight for sport is gross, it's like fox hunting or something. But I do like the idea though, as a boxer you have to rely on nobody else but yourself to get something done. You have to summon the energy and strength from inside yourself. Even though you're being knocked down. Even though it's hard. You have to keep going…"
Watch the interview, AFTER THE JUMP…
Check out Kele's first video from the album for "Tenderoni", HERE.