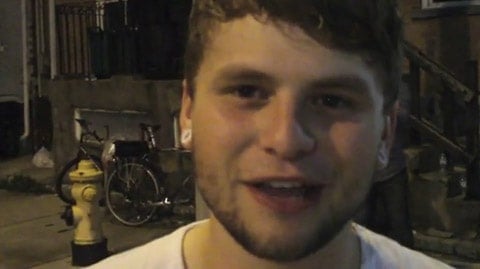 RabbleTV talks to Dan Hamilton, a gay man who was arrested at the G20 summit in Toronto. Hamilton says he was not protesting, but was caught up in the protest arrests as a bystander. He also says that, once arrested, the police segregated him and his boyfriend, placing them in a separate area where other gays were located.
More than 900 protesters have been arrested in Toronto as a result of the G20, making it the largest mass arrest in Canadian history.
RabbleTV writes: "On his first day as a new resident to Toronto, Dan Hamilton was a bystander during a protest when he was caught with his boyfriend in a mass arrest for "breaching the peace". Held for approximately 26 hours, the eighteen-year-old was let out at 3 a.m. on Monday, June 28th, 2010, where rabbletv caught up with him for his story."
Watch, AFTER THE JUMP…