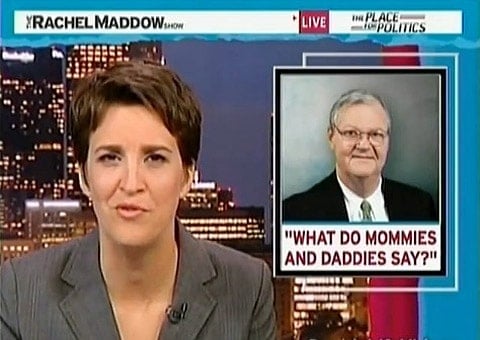 Rachel Maddow takes on Rep. Ike Skelton and his remarks that he doesn't want "Don't Ask, Don't Tell" repealed because parents would then have to discuss homosexuality with their children.
Said Skelton: "What do mommies and daddies say to their 7-year-old child?"
Rep. Joe Sestak joins Maddow and calls Skelton a "mentor" and a "kind man" but says he strongly disagrees with Skelton.
Watch, AFTER THE JUMP…