Here's that second report: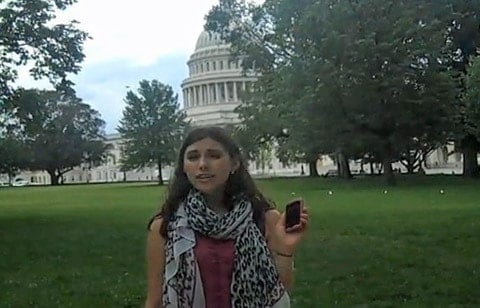 UPDATED: New, second report…
A Washington Examiner reporter attempts to use Grindr to prove there's gay hooking up going on in Congress, the White House, and the Pentagon, but doesn't end up proving much.
Writes one YouTube commenter: "Darling, you should use this application and find yourself a best gay friend.You are in need of one, you need lots of tips. Specially in how to be a better person.You suck! And not in a good gay way."
And really, isn't this investigation more suitable for Peter LaBarbera?
Watch, AFTER THE JUMP…