POLL: 53% of Iowans support marriage equality.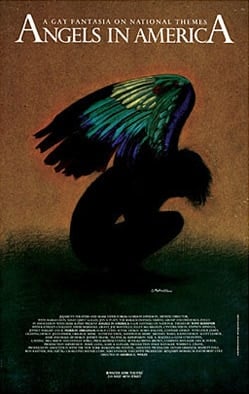 Angels in America revival mounted off-Broadway, Zachary Quinto to star.

Well, this is one way to avoid paying a toll.

Openly gay conceptual artist and designer Tobias Wong takes his own life.

Boy Culture has a thorough report on Belinda Carlisle's Q&A with Sandra Bernhard at NYC's Barnes & Noble on the release of Carlisle's book, Lips Unsealed.

Nebraska Catholic groups blocking 'sexual orientation' anti-discrimination regulations at the Board of Psychology, the Mental Health Practice Board and the Alcohol and Drug Counseling Board.

Johnny Weir knows where to get a good sparkly headband.

PREVIEW: RuPaul returns with Drag U.

Rue McClanahan gets a memorial Facebook page.

White House hosts first-of-its-kind summit on Black men and HIV: "Doctors, activists and several key members of the Obama administration convened at the White House Wednesday to address AIDS and its relationship to African-American men. Called the "White House Meeting on Black Men and HIV," the event, an effort of both the Office of National AIDS Policy (ONAP) and the Office of Public Engagement, brought together 13 speakers over three panels to discuss how best to eradicate AIDS among African-American men, who as a group have by far the highest HIV infection rate in the nation."

Kellan Lutz is Da (wet) Man.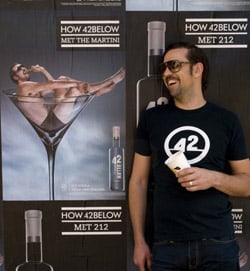 OUT reports on how a "slightly furry, pale and, well, sort of skinny man" was chosen to model in 42 Below's martini ads.

Sundance Digital Shorts presents Lizzy the Lezzy.

Progressive Baptist group supports "Don't Ask, Don't Tell" repeal: "While a number of conservative Christian groups have argued lifting the ban would infringe on the religious liberty of chaplains who believe homosexuality is immoral, Chris Copeland of the Alliance of Baptists said it would 'benefit our current and future chaplains who desire to minister without prejudice to all military personnel.'"

Video: Watch that asteroid I mentioned yesterday crash into Jupiter.

Are cameras the new guns?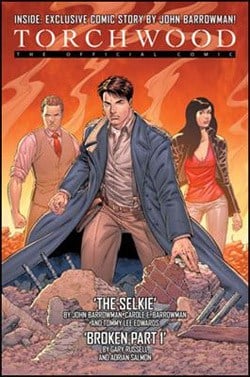 Torchwood comic book on the way.

Ed Westwick doesn't have a girlfriend, doesn't want one.

Pictory: NYC.

Pakistani gay-trans couple granted bail: "A local court on Thursday granted bail to a transvestite, Rani, and a local, Malik Iqbal, arrested because they were allegedly about to marry.
Police had arrested the couple on May 24 and they had been in police custody since. On Thursday, the court of additional sessions judge Tahir Mahmood granted the pair bail on two sureties bonds worth Rs 100,000 each.
Police had earlier arrested 45 people including 16 transvestites from the alleged wedding party from Dalazak Road."

Université de Franche-Comté in Besançon holding international confrence on homophobia and education.

Gays throw a classy debate for lieutenant governor in Nevada: "'We will be outdoors under the setting sun listening to music and enjoying a friendly game of Bocci Ball along with your very last chance to choose which Democratic candidate for Lt. Governor you'll be voting for,' the invitation states for the event at The Arts Factory, 107 E. Charleston Blvd.
In such a congenial setting it is hard to imagine candidates Jessica Sferrazza, Paul Murad, Robert Randazzo and Robert Goodman will want to shatter the mood with debate tactics as gauche as ugly personal attacks or accusatory 'gotcha' challenges."