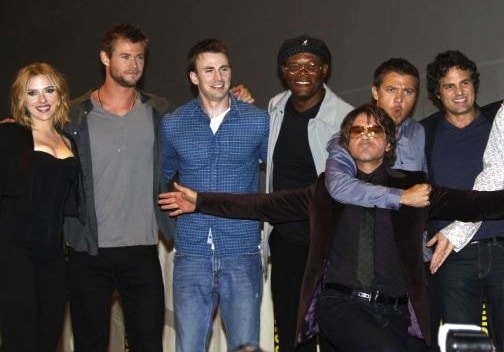 Andy has previously posted photos and concept art of Chris Hemsworth as Thor and Chris Evans as Captain America – each will see their own respective movie released next year. Yesterday, the two Chrises were at Comic-Con where the rest of the cast of the Joss Whedon-directed movie adaptation of The Avengers was revealed.
And judging from the photo above, Jeremy Renner, who will play Hawkeye, is either a big fan of Robert Downey Jr, Iron Man, or both.
Watch the one-by-one introductions, AFTER THE JUMP.