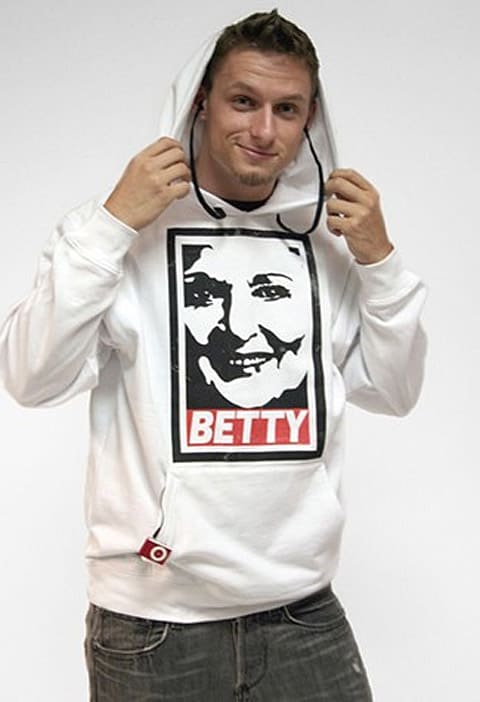 WWD reports that the last living Golden Girl is now branching into fashion:
"For an 88-year-old, Betty White has more street cred than people a quarter of her age. After appearing on "Saturday Night Live" with Jay-Z (and earning the TV show its best ratings in 18 months) and landing a new comedy series called 'Hot in Cleveland,' White is launching her own line of T-shirts and hoodies that will hit stores in August. Through an exclusive licensing deal with Jerry Leigh Apparel, a Van Nuys, Calif.-based clothing manufacturer, White's smiling face was recast as a striking black-and-white mug with her first name outlined in red. Targeting the digital generation, the hoodies feature washable earbuds and a jack to plug into iPods and MP3 players. Portions of sales for the $28 Ts and $48 hoodies will go to the Morris Animal Foundation, an animal health organization, for which White serves as a trustee."
I wonder if Barbara Kruger (sorry, closer to Shepard Fairey "OBEY", as Matt points out to me) is getting royalties?