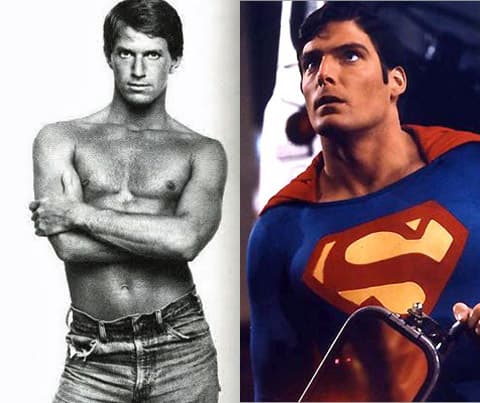 A new book, Hollywood Babylon Strikes Again, makes the claim that the late Christopher Reeve once had an affair with the late gay porn star Cal Culver (aka Casey Donovan), who starred in the legendary gay adult film Boys in the Sand.
"Culver, who died of an AIDS-related illness, told the unnamed interviewer he met Reeve when both were auditioning for the same Broadway role in the mid-1970s.
In the chat, the porn star says, 'Christopher was a great lover and I think I liberated him sexually. I didn't think he was gay but he seemed willing to try anything once. He was curious.'
In the book extract, obtained by the Globe, Culver calls Reeve 'the man of my dreams' and reveals the two men had a passionate affair that lasted for two months – until the future Superman learned his partner was a gay porn star, who performed under the name Casey Donovan."
Now, quoting a dead gay porn star about a dead screen icon doesn't offer much in the way of credibility, but, it doesn't make for a bad fantasy.